A highly-advanced economy
Nantes Métropole boasts a number of promising sectors of excellence and a balanced pattern of economic growth.
The city has successfully managed to retain strengths in the traditional manufacturing industries (aeronautics, materials, health) while at the same time developing new sectors (digital, green, creative and cultural industries), making Nantes a strategic player in France to respond to today and tomorrow's challenges.
Growing sectors of excellence in the region
Digital economy (French Tech label)
Health/biotechnologies
Sustainable development
Agro-food industries
Sciences of the sea
Composite and metallic materials
Creative industries…
An attractive destination on all fronts
1st French naval construction cluster
1st port on the Atlantic coast
1st industrial growth in France
1st growth in digital employment in France
2nd most dynamic metropolis according to France Challenge, June 2015
2nd French aeronautics cluster
1,420 digital companies
Presence of major international companies (STX, Vivalis, LU, Airbus, Alstom, Eurofins…)
1st higher education cluster in Western France
Advantages
5,000 researchers in public and private establishments
60,000 students (10% foreign students)
200 laboratories including 75% of the laboratories at the University of Nantes, in all fields (Human and social sciences, Life sciences – Health, sciences and techniques), were graded A or A+ by the Agency for the Assessment of Research and Higher Education (AERES)
10 Prestigious universities (Grandes Écoles)
1st higher education cluster in the Great West of France
A university endowed with a globally recognised research sector
64




accredited laboratories

1


business zone


9




innovation sectors

500




partner establishments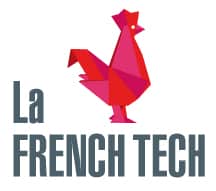 Nantes has integrated 5 French Tech sectors
Our experts are happy to assist you through the bidding process for the organisation of your conference.
We have an advisor in each sector to help you draft your bidding documents:

Olivier LE FOCH
Contact to :

06 16 34 88 55
Structures: Atlanpole, Audencia Group, IFREMER Centre Atlantique, IFSTTAR, Centre INRA Angers-Nantes, Oniris, University of Nantes, Pôle Mer Bretagne Atlantique
Specialities: Agriculture-Agro-food /Animal health /Sustainable development /Wood & Derivatives / Architecture-Regional Development / Construction-Building industry-real estate / Civil engineering / Education-Training / History-Geography /Fashion-Luxury goods / Linguistics-Phonetics / Literature / Logistics / Trade-Distribution / Management-HR Consulting-Audit / Law / Social life-Democracy.
See his LinkedIn profile
Sandrine CHAUVE
Contact to : 

06 22 79 03 63
Structures: Nantes University Hospital (CHU), Pôle Atlanpole Biotherapies, University of Nantes, Institute of Cancer Research.
Specialities: Medicine -Human health.
See her LinkedIn profile
Olivier LE FLOCH
Contact to : 

06 16 34 88 55
Structures: Atlanpole, Audencia Group, Ecole Centrale de Nantes, Ecole des Mines de Nantes, EMC2 cluster / IRT Jules Verne, Pôle Images & Réseaux, University of Nantes.
Specialities : Art-Audiovisual / Communication-Information / Economics-Accounting-Bank-Insurance-Finance / Industry /Mechanics / Materials / Naval construction-Aeronautics /Automotive / Creative digital industry (TIC) / Energy / Sciences-Physics-Chemistry / Technology-Engineering / Sport.
See his LinkedIn profile