Conventions, product launches, AGMs, seminars, roadshows, showrooms… the teams at La Cité are happy to provide assistance and make your event unique.
To facilitate the organisation of your event, we will work with you on the project feasibility, define the objectives and put in place the means and resources to achieve them.
From design to production, we will work jointly and guide you all along to create a smooth and successful event.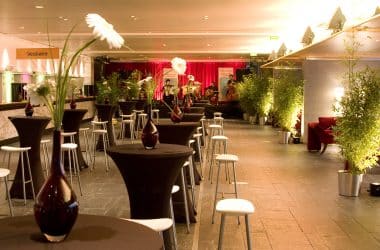 A creative team
Modular spaces in a venue suited to professional events
More than 25-year experience
Dedicated support throughout the organisation of your event
Complete and innovative services
Customised services
We are fully invested in working with you and with our partners to make your event successful
Our additional services
An in-house team that takes care of all the logistics so that you can focus on what really matters : the programme of your event
Exceptional modularity for all types of layout
Astonishing scenography for your plenary sessions, gala evenings, … to the delight of your delegates
Accommodation
8800

Hotel rooms in Nantes

4500

less than 10 min from La Cité

+ 1000

within a 5-minute walk from La Cité
Accessibility
1Hr

Flight from Paris and London

2Hrs

TGV train from Paris

5 min

on foot from the TGV train station