Co-produced by La Cité Nantes Congress Centre and Le Lieu Unique, Nantes national stage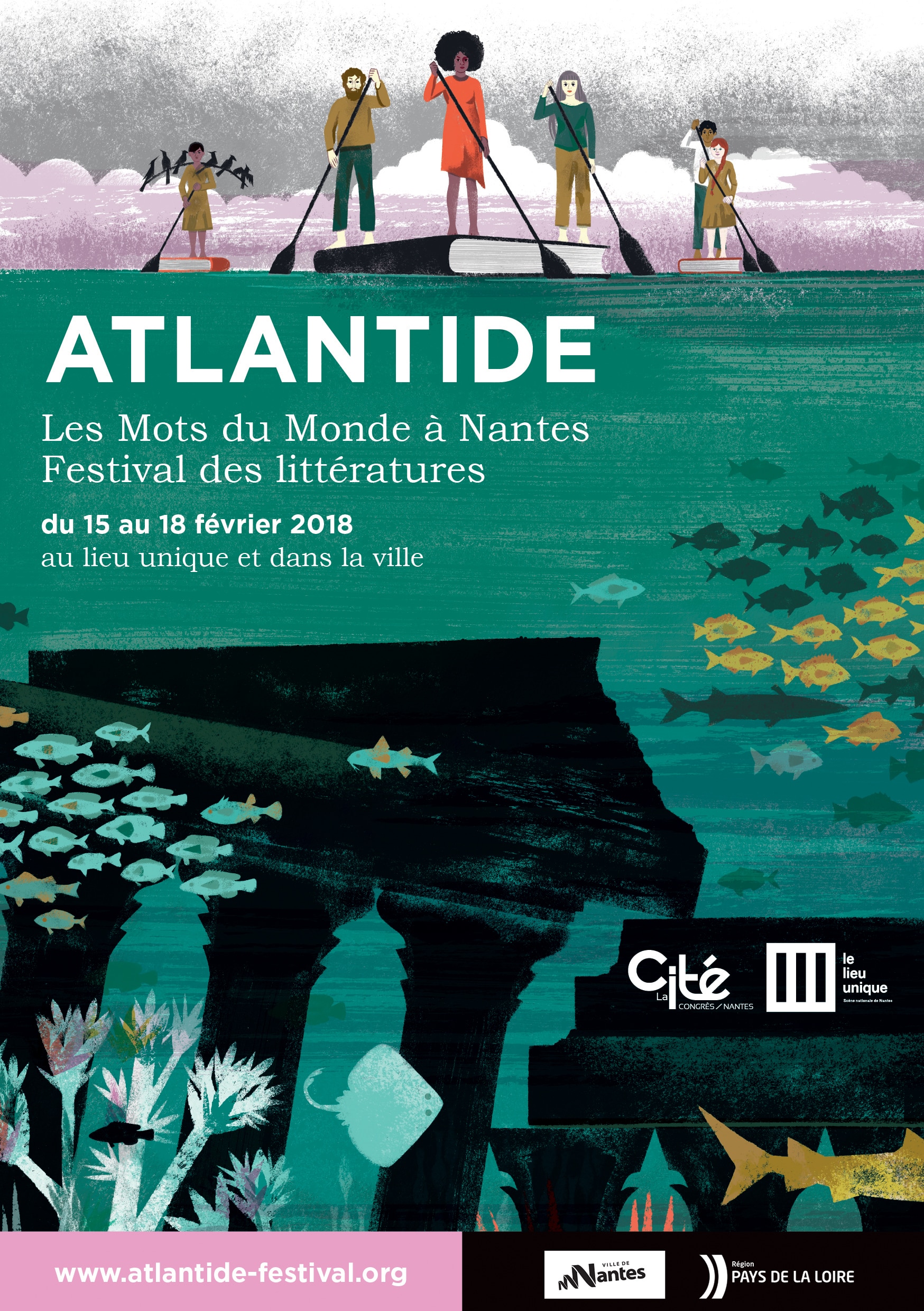 Since it was founded in 2013, the annual Atlantide Festival gathers around fifty international and French writers. During four days, the authors and artists share the words of the world and address major societal issues. There is literary material for everyone's taste, texts and drawings, and visitors are invited to immerse themselves in big literature works and discover new talents.
The programme features meetings, theme discussions, public readings by comedians, youth activities, events in the local bookshops and libraries plus a soirée dedicated to freedom of expression. Atlantide's artistic director is Alberto Manguel, an Argentine-born author who has written a great deal about reading. He is the director of the National Library in Argentina.
50 guests from over 20 countries
Reading sessions
A bookshop area with book signings
A day for professionals
Cooking workshops
50 meetings planned at Le Lieu Unique
Around 20 meetings and reading sessions in the city
The festival is now deeply rooted in the Nantes area through a number of partnerships with :
La Bibliothèque municipale de Nantes
L'association des Librairies Complices de Nantes
La Maison de la Poésie de Nantes
Le Centre culturel Franco-Allemand de Nantes
Le Centre culturel Franco-Espagnol de Nantes
Le Centre culturel Franco-Italien de Nantes
Le Centre culturel Franco-Espagnol
Le Crini
Maison Fumetti
Cezam Pays de la Loire
Le Château des Ducs de Bretagne
Festival Aux Heures d'Été
Festival Les Rendez-vous de l'Erdre
Mobilis, Pôle régional de coopération pour les acteurs du livre et de la lecture
At Lieu Unique and in the city