A philo week-end in La Cité Nantes Congress Center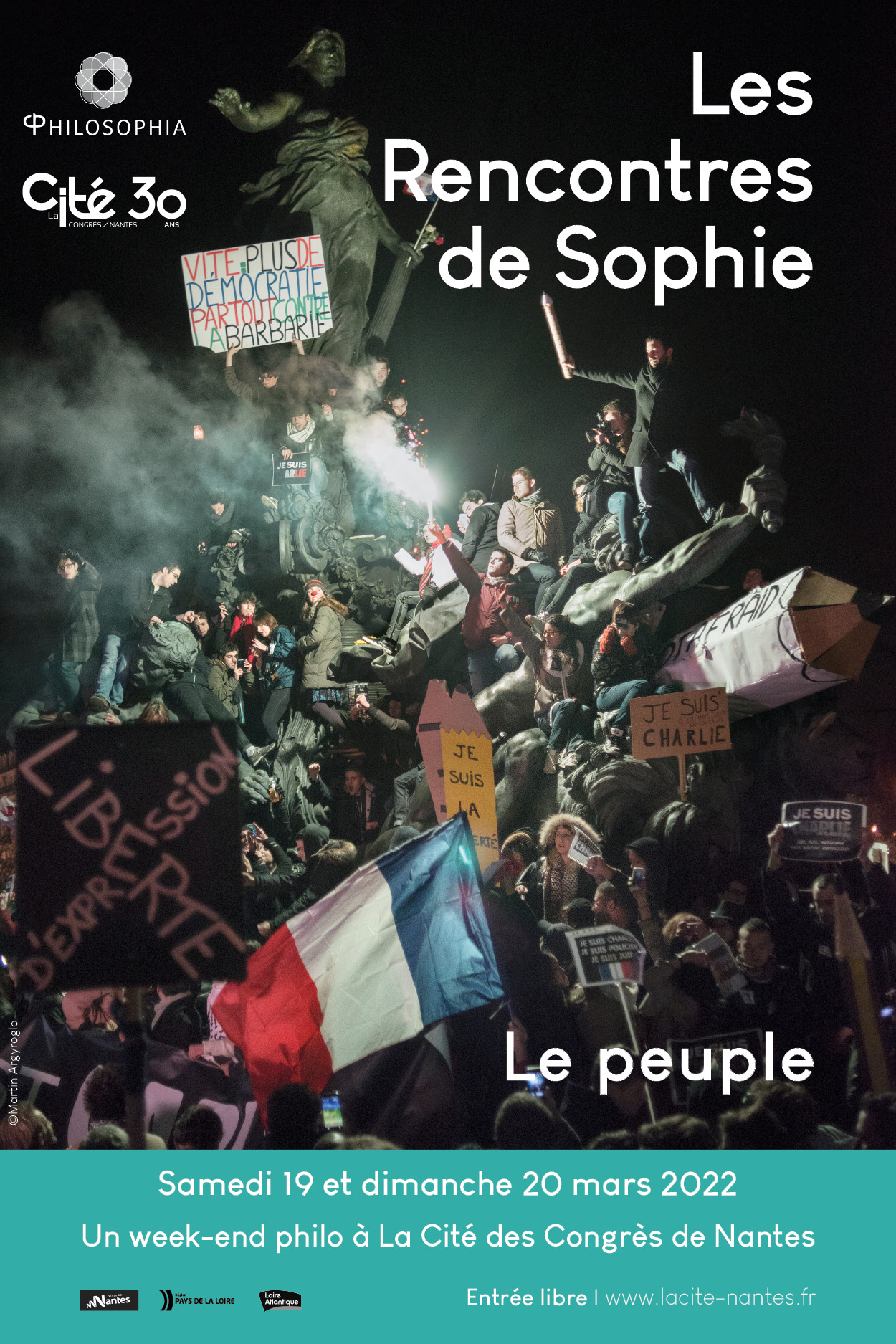 Les Rencontres de Sophie will this year be held in La Cité Nantes Congress Center with the following thematic « The people ».
Thematic's presentation
Democracy is that strange political regime which combines the obviousness of its legitimacy to the obscurity of its source: the people. But who is this people? All the inhabitants of a territory? A homogeneous community linked by a language, a history, a culture? Does it only exist at the time of election or in the exercise of citizenship? Or as a mass opposing the elites, which is what populisms suggest, which we will also question? It will also be a question of reflecting on what we qualify as popular: a class, a culture, a literature, an art. On the horizon of these Rencontres: the conviction that the work of thought can contribute to a fairer construction of our common existence.
Les Rencontres de Sophie are pleased to perform for the first time at La Cité Nantes Congress Center and to participate in the festivities of its 30th anniversary!
Intervenants : Guénaël Boutouillet, Gérard Bras, Marie Cartier, David Cayla, Pierre Dardot, Isabelle Garo, Katia Genel, Yannick Guin, Jean-Clément Martin, Pascal Massiot, Françoise Mélonio, Chantal Mouffe, Eric Pessan, Gabrielle Radica, Pierre Rosanvallon, Eric Szulman.
Project steering : Association Philosophia in partnership with La Cité Nantes Congress Center.
Les Rencontres de Sophie has been prepared by : Céline Belloq, Olivier Dekens, Camille Dreyfus-Le Foyer (President), Joël Gaubert, Agnès Grivaux, Denis Moreau, Jean-Luc Nativelle, Jacques Ricot, Nadia Taïbi, Stéphane Vendé, Jean-Michel Vienne.
Download the program

Or discover the program !
La Cité Nantes Congress Center - Free entrance and admission within the limit available seats.
Opening Saturday and Sunday at 01:00 pm