Globally recognised centres
You're a scientist or you conduct a project with one of La Cité's partner organisations... Are you planning to stage an event to expand the outreach of your work?
La Cité Nantes Events Center has created close ties with the sectors of excellence in the region and since 2006, has developed partnerships with 15 Nantes-based organisations in research and education.
Become an Ambassador:
Your advantages
Access to national and international networks
A recognition programme (invitations, training, discovery tours of Nantes, …)
Greater visibility for better outreach and communication in your sector and/or event
Strong support due to the commitment of the Nantes institutional bodies (Nantes Métropole, Nantes Saint Nazaire Development Agency, the Pays de Loire Region, the Loire Atlantique "département", …) and the active involvement of our elected representatives in the promotion of your event
Assistance from our specialised team in drafting your bidding documents.

Feasibility study
Application
Financial benefit
Commitment of institutions and players in the meetings industry
Vector of communication

The aim is to facilitate the reception, transport and movements of your delegates during the event
Partner organisations in research and education
Through these partnerships, La Cité provides assistance to the conference organisers and regional scientific organisations, thus contributing to the national and global outreach of the regional sectors of excellence.
Enjoy the expertise of a development manager dedicated to your business.
Your contacts
We have an advisor in each sector to help you draft your bidding documents :

Olivier LE FOCH
Contact to :

06 16 34 88 55
Structures: Atlanpole, Audencia Group, IFREMER Centre Atlantique, IFSTTAR, Centre INRA Angers-Nantes, Oniris, University of Nantes, Pôle Mer Bretagne Atlantique
Specialities: Agriculture-Agro-food /Animal health /Sustainable development /Wood & Derivatives / Architecture-Regional Development / Construction-Building industry-real estate / Civil engineering / Education-Training / History-Geography /Fashion-Luxury goods / Linguistics-Phonetics / Literature / Logistics / Trade-Distribution / Management-HR Consulting-Audit / Law / Social life-Democracy.
See his LinkedIn profile
Sandrine CHAUVE
Contact to : 

06 22 79 03 63
Structures: Nantes University Hospital (CHU), Pôle Atlanpole Biotherapies, University of Nantes.
Specialities: Medicine -Human health.
See her LinkedIn profile
Olivier LE FLOCH
Contact to : 

06 16 34 88 55
Structures: Atlanpole, Audencia Group, Ecole Centrale de Nantes, Ecole des Mines de Nantes, EMC2 cluster / IRT Jules Verne, Pôle Images & Réseaux, University of Nantes.
Specialities : Art-Audiovisual / Communication-Information / Economics-Accounting-Bank-Insurance-Finance / Industry /Mechanics / Materials / Naval construction-Aeronautics /Automotive / Creative digital industry (TIC) / Energy / Sciences-Physics-Chemistry / Technology-Engineering / Sport.
See his LinkedIn profile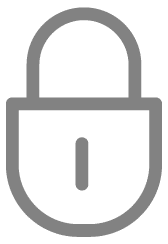 Ambassadors section