La Cité Nantes Congress Centre, a sustainable venue

A MANAGEMENT SYSTEM REWARDED FOR ITS EXCELLENCE
Corporate Social Responsibility at the heart of our strategy
A pioneer in the field, La Cité Nantes Congress Centre has, for the past 16 years, shown an ongoing commitment to Quality and CSR, two activities embedded in La Cité's practices. As a result, our teams are widely recognised for their human and professional values.
Quality and CSR are deeply rooted in La Cité's management patterns. La Cité is certified ISO 20121, ISO 9001 and received the "Charte Qualité et Développement Durable" from France Congrès. Every year, internal and external audits are conducted by AFNOR.
La Cité is the only French convention centre among the 30 AIPC certified centres worldwide, to have been awarded the AIPC Gold Quality Standards Certification (International Associations of Convention Centres).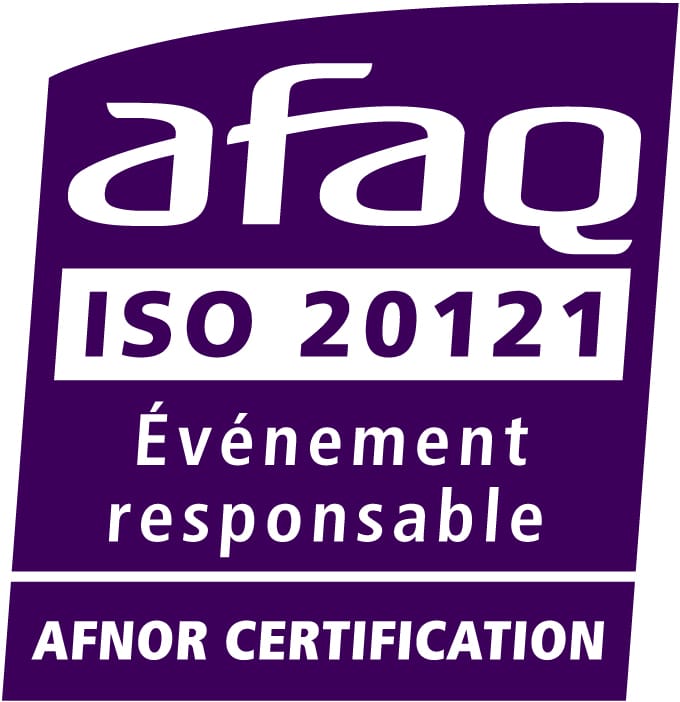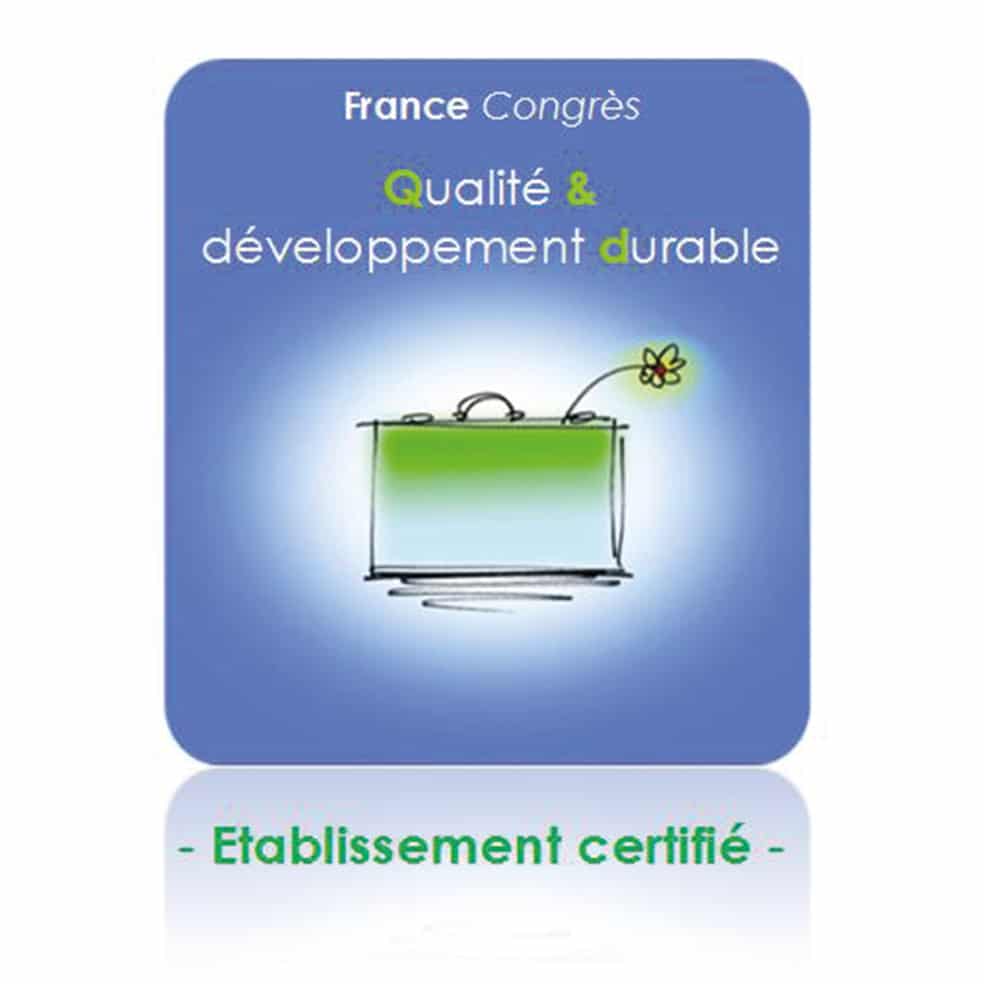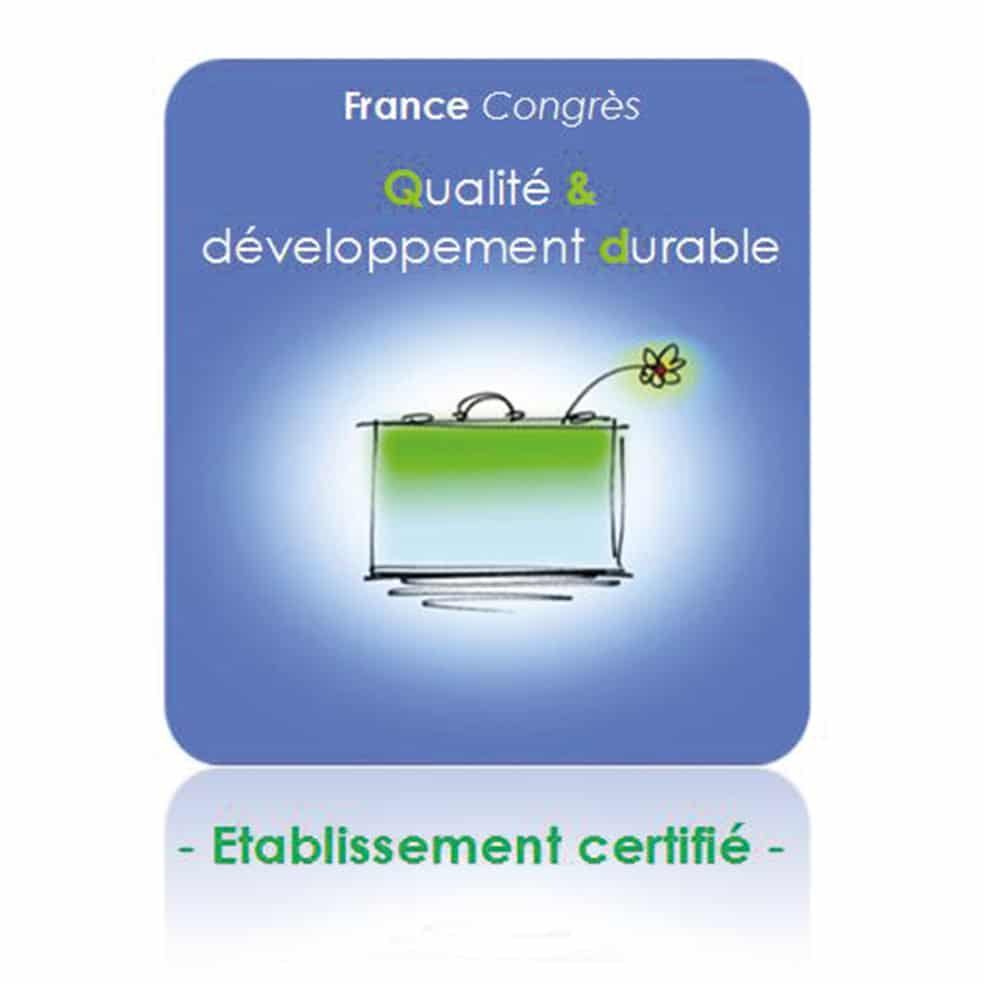 An eco-friendly building
As an environmentally friendly venue, La Cité Nantes Congress Centre prides itself on a sustainable management of the building and facilities.
Infrastructure optimised management
Efficient fluid management with the Centralised Technical Management System (CTMS)
100% green energy
Steam urban heating produced by waste incineration
Controlled water consumption
Energy-saving lamps (LED)
Rooms with natural daylight
Waste sorting :
+ 26 types of waste with selective sorting
33% of waste is recycled
Signatory to the Regional Daytime Cleaning charter
Easy access for people with reduced mobility
Facilitated access
Dedicated areas in the rooms
Magnetic loops for hearing-impaired people
Adapted reception counters
Braille waste signage
Opt for an eco-friendly offer!
La Cité Nantes Congress Centre encourages environmentally friendly events in order to reduce their environmental impact.

Local eco-friendly contractors

Reduction of carbon footprint for delivery services
Eco-designed stands
Local flower arrangements
Recyclable carpet
Catering, eco-responsible communication...

Is Part of cleaning services
Selective sorting for heavy and bulk waste (organisers, exhibitors)

Eco-friendly furniture and settings
Signage printed with environmentally friendly ink, recyclable materials
Carpet-free booths
LED spotlights
Reusable installations...

Coffee breaks with local organic products or from fair trade products
Porcelain tableware
Limited food waste
Food redistribution system to associations

CLEO, the event performance calculator
Developed by UNIMEV (the French Meeting Industry Council), the calculator provides an estimation of the impact of events

With the support of specialised and committed partners, we can provide full assistance to help you stage an eco-friendly event.