Visualise your seats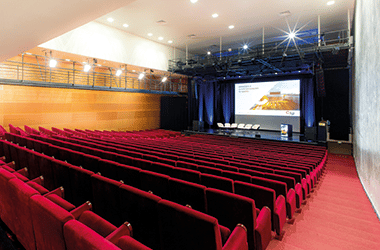 The Auditorium 450 is an elegant and intimate place that offers a high level of comfort for your guests. It is perfectly suited for medium-size events.  Directly accessible from the meeting and exhibition spaces, ideal for a convivial, confidential and independent event.
Plan of the room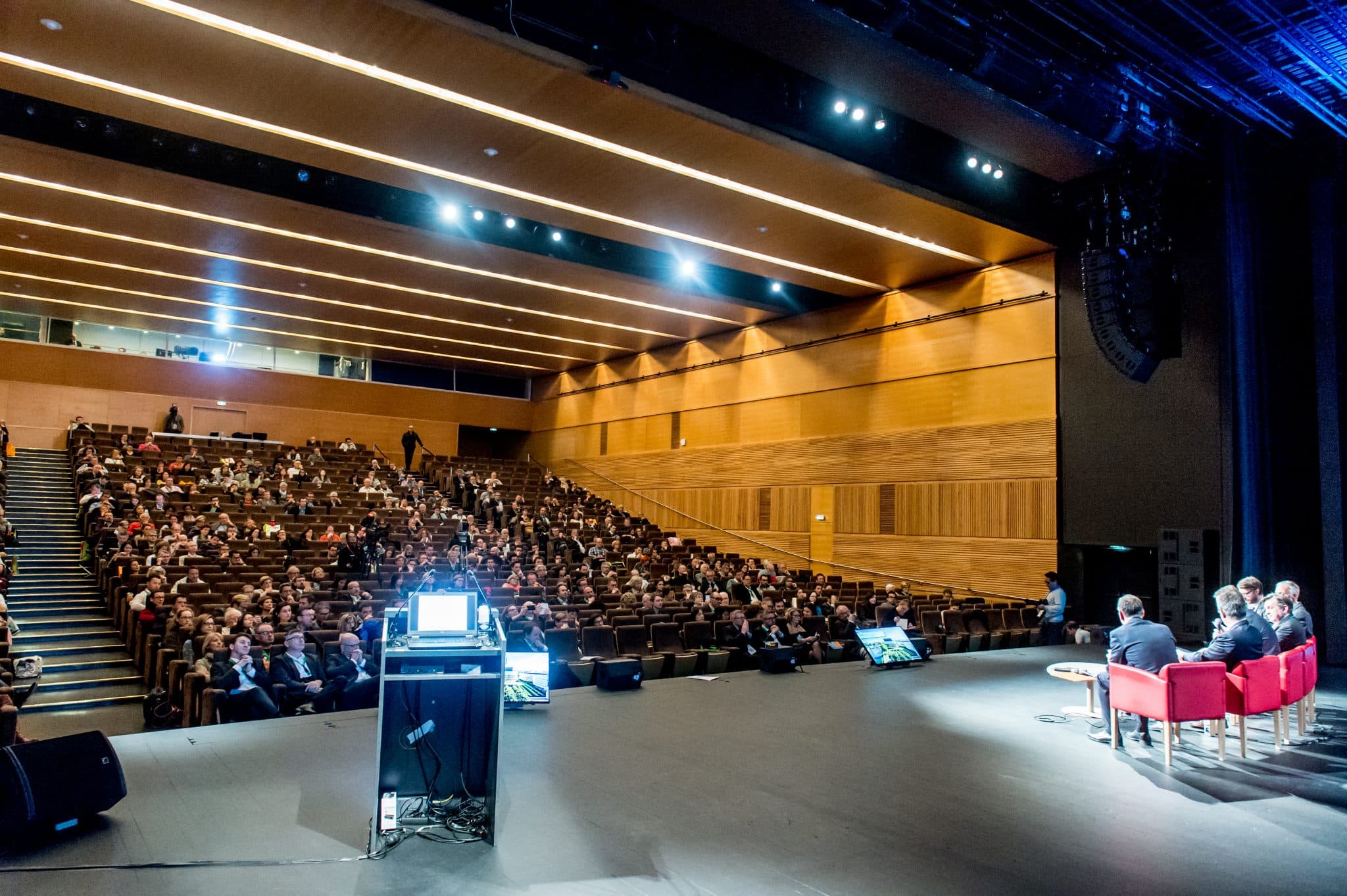 This beech wood panelled auditorium provides a warm and welcoming atmosphere as well as optimal comfort. It meets the most demanding technical specifications and boasts the latest-generation control room.
Plan of the room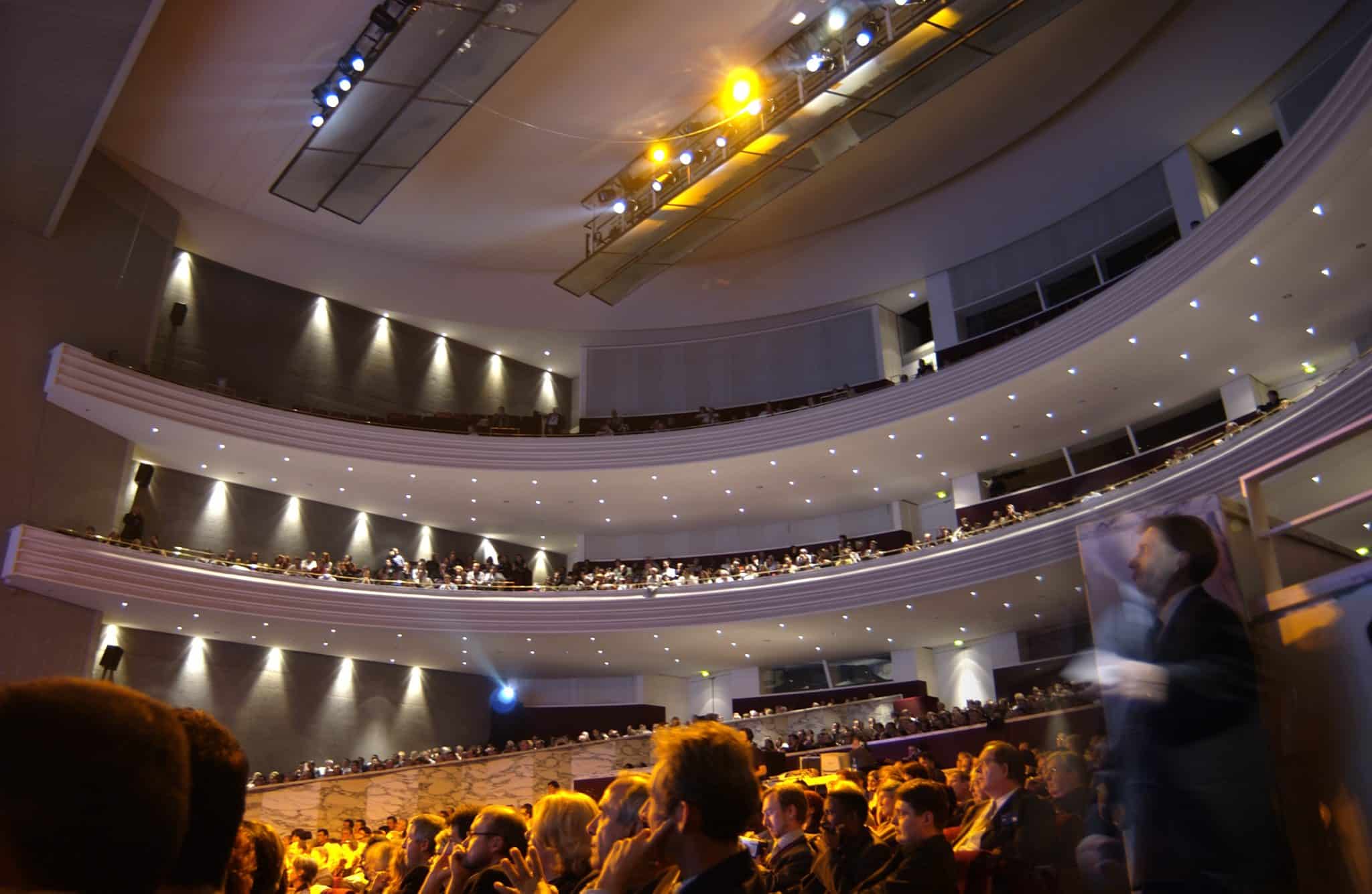 A contemporary Italian-style theatre, the Great Auditorium is THE venue for your major events and shows.. Its exceptional architectural design and optimal acoustics make it an outstanding event venue that will leave a lasting impression on your guests.
Plan of the room